If you've been to Harriman recently, I'm sure you've noticed that downtown seems a little more lively these days. This is thanks, in part, to an influx of wonderful entrepreneurs who see the potential in this town and want to be in on the ground floor of making it great. You'll find boutiques, antiques, an arcade and a candy store all within a few steps of the twinkling marquee of the Historic Princess Theatre. It's not hard to see why we love to soak in Roane when strolling the streets of downtown.
Because these shop owners love where they work, they want all of us to come play there too! That's why they've introduced a new monthly event called Friday Nights on Roane! On the second Friday of each month through October, you can head to Downtown for live music, vendors, food trucks & great deals in many of the shops!
There's free parking available throughout Downtown, and you're sure to find something you just have to have – whether it's a juicy burger or a cute jumpsuit! Make plans to stop in and see all these businesses have to offer. Play a game of pool or buy the perfect birthday gift. Find a cute dress or dig through a crate of vinyl. You'll have a great time, and you'll be supporting local businesses at the same time!
Friday Nights on Roane will take place from 5p-8p on these dates:
June 14
July 12
August 9
September 13
October 11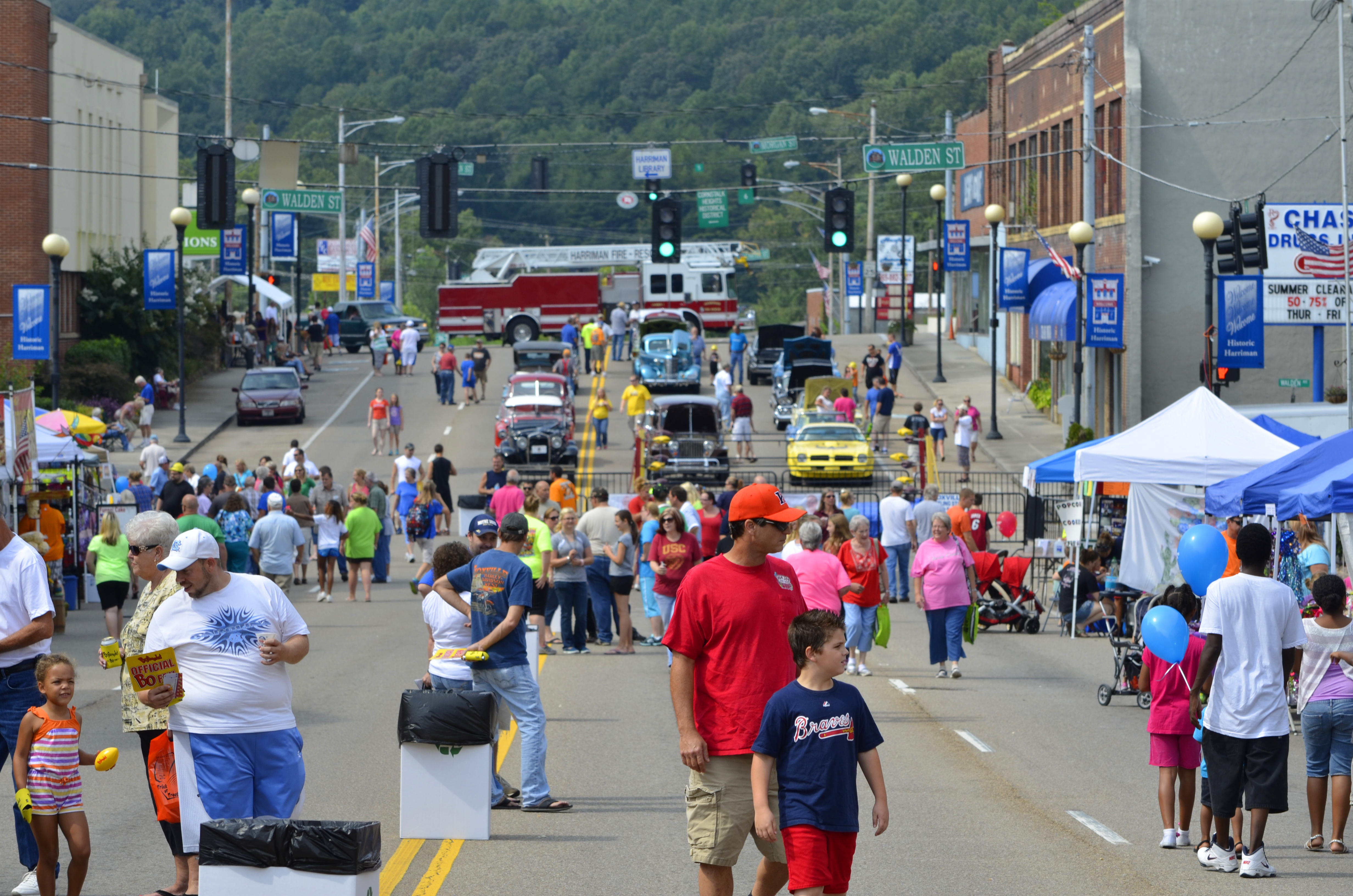 Photo above is from Hooray for Harriman, an event that takes place in Downtown Harriman every Labor Day.