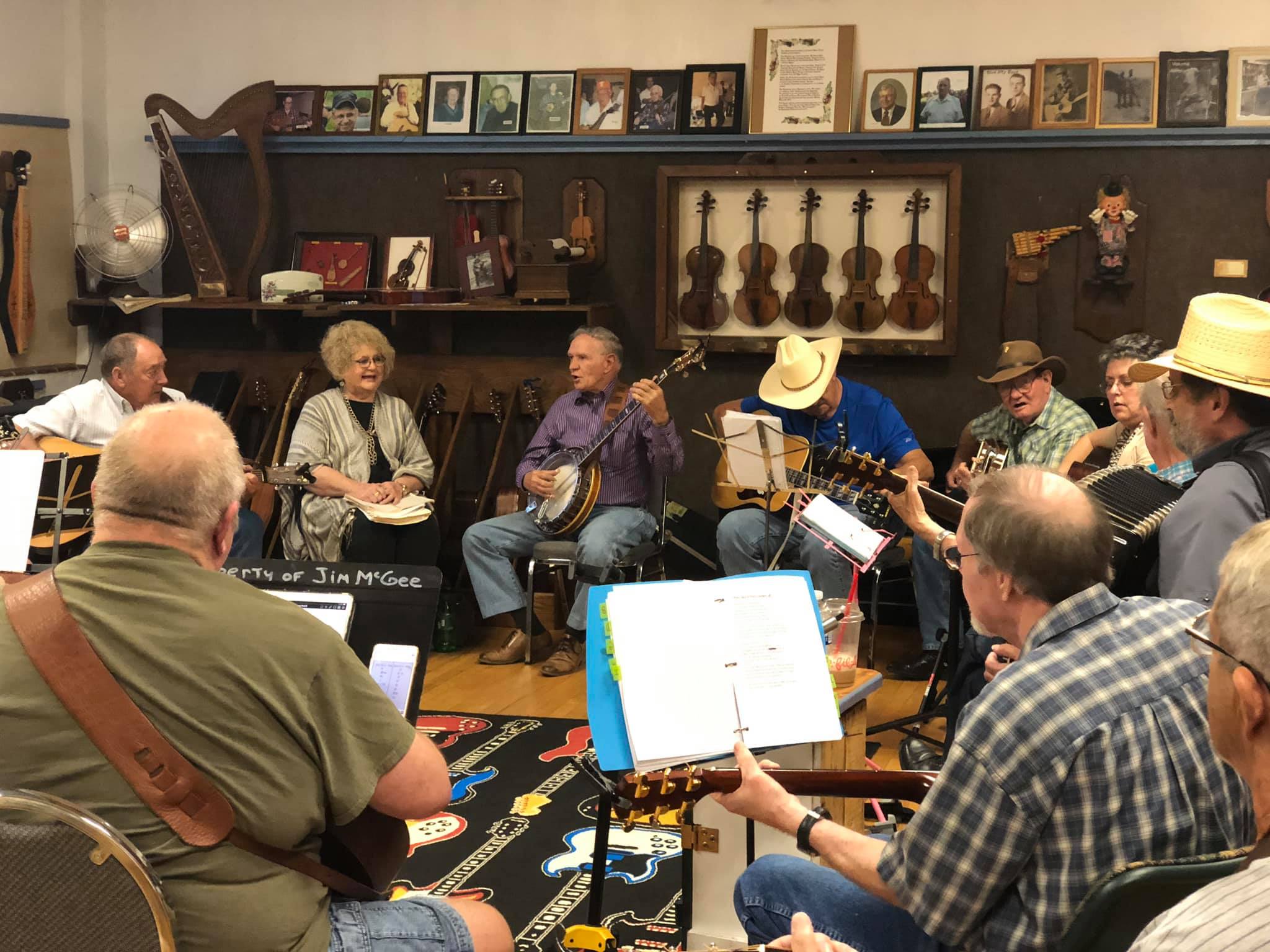 For those of you who don't know me, the voice behind the blog, I'm Sam. I'm the Communications & Marketing Manager for the Roane Alliance, and it's my job to tell the world about all of the great things Roane County has to offer. When Lake Season begins, we hit the ground running, typically launching into full summer mode on National Tourism Week in early May. Since then, things have been crazy, but I wanted to take a minute to recap what a great week we had!
As part of National Tourism Week, we went on the road with brand new t-shirts and koozies to showcase a few of the many things we love about Roane. This meant visiting local attractions, restaurants and lodging as part of a marketing strategy encouraging visitors and residents to Soak in Roane. We also wanted to make our tourism partners aware of the merchandise we have available in our welcome center by advertising our tourism brand.
We kicked off the week with a Grand Re-Opening Party at the K-25 Overlook & Visitor Center in Oak Ridge which gave the public an opportunity to try local food trucks, hear homegrown bluegrass music and experience the history of Happy Valley and its role in the Manhattan Project.
On Tuesday evening, my mom and I put on our dancing shoes for an evening of wonderful music and fun as we sat in on bluegrass jams at Bradbury Community Center's weekly Pickin' and Grinnin' event! We had a blast going from room to room listening in and singing along to gospel and bluegrass favorites. Now, it's an event I don't miss!
On Wednesday, Gabe Collier took me on a tour of Whitestone Inn's beautiful grounds compete with a sneak peek into their summer concert series. We took the golf cart all over the property, peeking into the beautiful suites, scoping out the tennis courts and talking about what makes Whitestone such an incredible place to stay.
On Thursday and Friday, Alix (our project manager) and I hit the pavement visiting Our Town Coffee Café, Rusted Roots Café & Market, Amazing Bakes Cookies and Cakes, Harriman's Carnegie Library, Chuck's Deli, Oliver Springs' Depot Museum & Abston Garage, Old Pals Kitchen, Jolly Bowl, the Clubhouse Bar & Grill at Rockwood Golf Course, Shipwreck Diner, Cadillac Grill, and The Living Room Arcade & Event Center. We topped off the week with our friends from the Morristown Marine Team Trail at Jerry's Bait Shop where more than 220 boats were set to launch as part of their fishing tournament series. Donna Cox at Jerry's Bait Shop said that the week had been "great" and that business was better than ever while expressing her thanks for the part we play in promoting her business.
It was so much fun to connect with local business owners while promoting all of the wonderful assets we have in Roane. The sights, sounds and flavors of Roane County all come together to create something truly special, and I love that we get to share it all during National Tourism Week!
What's your favorite Roane County restaurant or attraction? Who would you like to see featured on our tourism facebook page, Roane County Visitors Bureau?