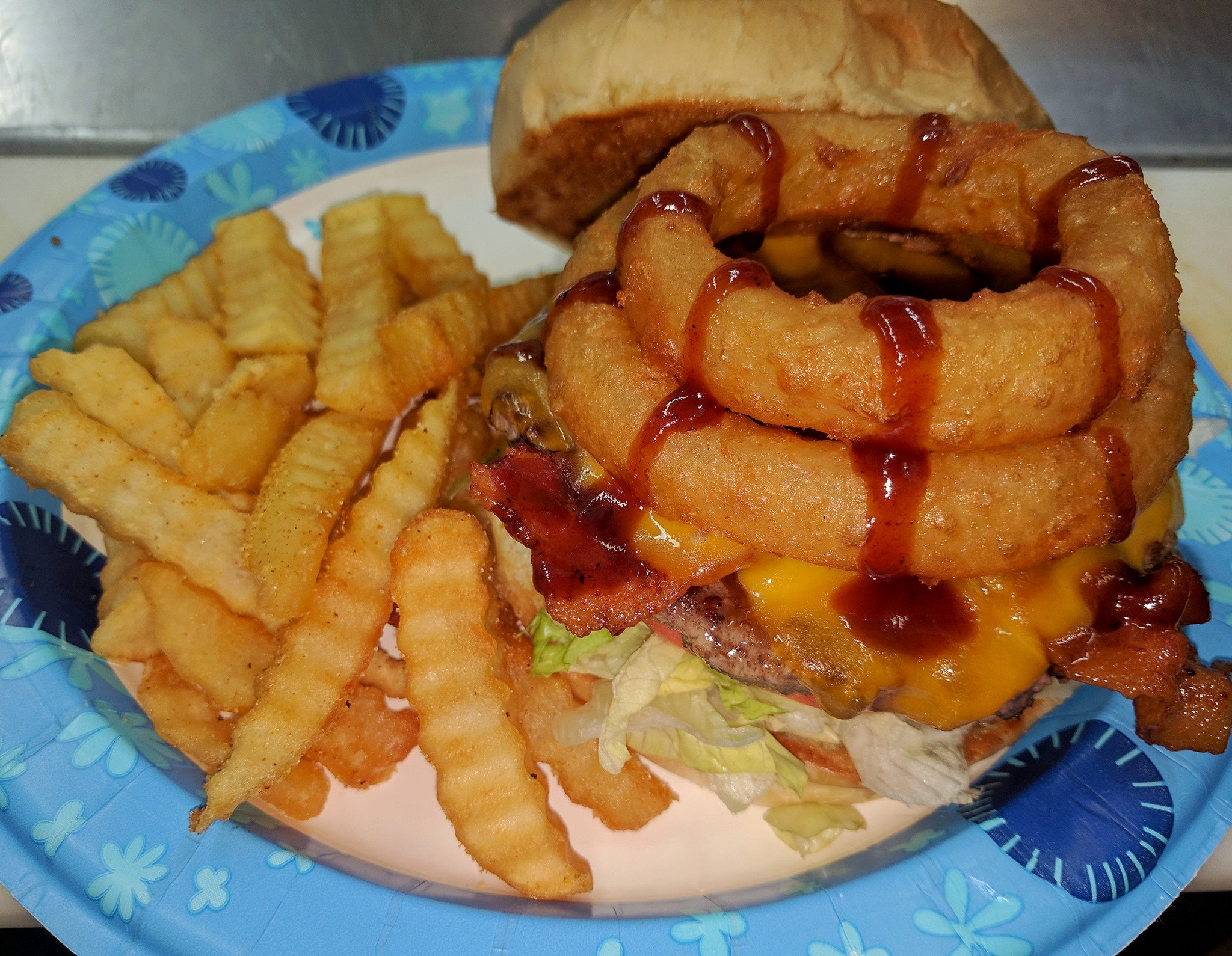 One of my favorite things about summer is finding a patio, a cold drink and good food. If there's live music, even better! Lucky for me, Roane County has a handful of great options for waterfront dining. Whether you're traveling by boat or by car, you don't want to miss out on these local gems! Here are a few of my personal favorites:
If you find yourself near Caney Creek, stop on in and see Mike at Caney Creek Grille! Famous for their all-you-can-eat catfish on Sundays, this is the place to be on weekends. The Grille features great local bands often, and it's not uncommon to find a packed house. Friday nights are my favorite because there's almost always a live band. My personal favorite is the cajun burger, but you'll never go wrong with the catfish either. Seasonally, Caney Creek Grille is open Thursday – Sunday (hours vary). If you're arriving by boat, but you'd rather keep on cruising, call ahead for dockside delivery! Now THAT'S service!
Next, we're on to the Crow's Nest Restaurant at Blue Springs Marina! My personal favorite is karaoke night on Thursdays topped off with a cup of shrimp and corn chowder and crab cakes. Wash it all down with an ice cold beverage, and you have the recipe for an excellent night! The Crow's Nest is also an excellent venue for lakeside views and live music. While the Marina itself is open 7 days a week for boaters, the restaurant is open Thursday-Sunday (hours vary). If you don't have your own boat, no worries. You can rent one from Blue Springs! Excuse me while I plan my next day off… a boat rental on Watts Bar, great food, live music or karaoke…days like that can't be beat.
Lastly, I want to make sure you know about an option that's a little outside the box. Long Island Marina has grown so much over the past 2 years, and it's now one of my personal favorite hangouts. Every single weekend, they bring in a food truck and with last summer's addition of their patio affectionately known as "The Perch", I could stay there all day! I've met so many interesting people there, and I love to chat with the owner, Marla. She's warm and welcoming, and you can tell she genuinely loves her job. The food trucks she brings in offer everything from waffles to veggie burgers, and it's such a fun experience all around. The food trucks are usually there on weekends, but the Marina store is open 6 days a week (closed Mondays) if you're just looking for a light snack or on a beer run.
So what are you waiting for? Make plans to check out one or all of these great spots this weekend. You won't regret it!