As most of you know, Roane County is home to Roane State Community College, but did you know that Roane State hosts cultural and community events like rodeos, dog shows, concerts, plays and much more? You'll find something for everyone at Henry/Stafford East Tennessee Agricultural Exposition Center (or Ag Expo for short) and the O'Brien Theatre!
Ag Expo
The Expo center hosts events nearly every single weekend with most being free or at minimal cost to visitors. These events range from reigning horse demonstrations to barrel racing filled rodeos to Westminster style dog shows. Many of the events use both the indoor and outdoor arenas and are open to spectators.
The Ag Expo is also home to the annual Three Rivers Antique Tractor Show & Pull every October. This two day event features tons of antique tractors, a garden tractor pull and a large tractor pull as well as live music, concessions and lots of activities for children!
O'Brien Theatre
The O'Brien Theatre is home to many types of productions from plays to concert and everything in between. This auditorium has played host to famed authors and actors and is the perfect setting for The Nutracker Ballet performed by Arts in Motion every year.
The Theatre is also adjacent to the O'Brien Art Gallery which features exhibits of all media throughout the year. The gallery is free, but events in the Theatre often have an admission charge.
Whether you're looking for a choral concert or a chance to pull on your rodeo boots, look no further than right here in Roane!
For more information on Roane State, click here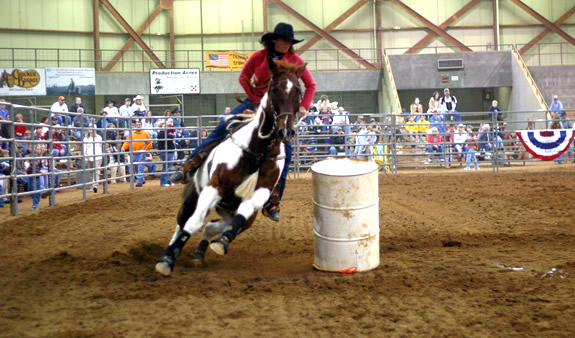 .